MythicCraft
The ultimate suite of advanced RPG plugins for Minecraft! Create custom mobs, items, classes, and more!
Hi Everyone,
We've decided to set up an official MythicMobs Discord server to have a centralized chat where MythicMobs scripters and server owners can chat, talk about mob creation, and even speak with the developer team. We hope this will help people be able to get their questions answered easier and help build a stronger mob-making community!
Please note though, the Discord is not for bug reports or feedback. You should still use the forums for that, or for any long-term discussions, to make sure it gets seen!
You can join the Official MythicMobs server here:
http://www.mythicmobs.net/discord
Hi everyone,
We have released MythicMobs v4.2.0 this morning. You can get it off of BukkitDev once it is approved shortly here:
https://dev.bukkit.org/projects/mythicmobs/files/2455340
This includes 1.12 support, a couple new things, and a whole lot of bug fixes. It should also improve Artifacts support for those of you using it. Check the changelog for more info.
Please report all bugs in the bug report forum, and have a good day!

Hi everyone,

I just wanted to introduce myself. My name is Joikd, and I'm going to be helping out around here with development and technical support.

With that in mind, I wanted to let everyone know that we're going to be finally trying to get a public 1.12 release out some time before this weekend. There are still a lot of issues with 1.12 that we need to address, so I can't promise the build will be bug-free or anything, but we're going to try our best! There will also be a few new features and such, but nothing huge.

If you'd like to help and have access to dev builds, please keep an eye out and report any bugs so we can squash them!
MythicMobs 4.1.0 has been released!
MythicMobs 4.1 includes various new features, mainly focused around compatibility with other plugins. HealthBars allow you to display mob health in a visceral way, and NamePlates allow you to bypass the 16-character limit on regular nameplates for player disguises! (both of these require the Holograms plugin).
There are also many new mechanics and conditions, including support for TerrainControl biomes and Vault currency!
See the changelog for more info.
You can get the update on Spigot here:
https://www.spigotmc.org/resources/mythicmobs.5702/
Please report any bugs in the bug report forum so I can fix them ASAP.
Enjoy!
Update: Artifacts has been released for Early Access here:
http://mythicmobs.net/index.php?resources/artifacts.37/
It has been a while since I announced Champions, and I've gotten an overwhelmingly positive response about it over the last year. Since then I've worked with several people in the community on this massive project and have watched several huge servers using the alpha versions of it. The end is finally getting much closer.
In the last few months, though, I decided to make a few major changes. Champions has been split into several smaller plugins, and most of these are now add-ons of MythicMobs. This way, I can be sure that all of my time is spent improving the best parts of all of these plugins since they will benefit from each other.
The first of these plugins is just about ready.
I present to you:
Mythic Artifacts
! (or just Artifacts)
By far the most hype I've heard is about the custom items, and I am happy to announce that this new custom items add-on is being released within the next few days.
Artifacts uses your existing MythicMobs items and allows you to use any Mythic skills with them. It also adds a bunch of new item options, new mechanics, and new conditions you can use with your items that are centered around players.
Features in Artifacts v1.0 include:
Add skills to Mythic Items using the exact same skill system and syntax!
Adds and modifies several new targeters to work for players (such as @Target and @TargetLocation)
Adds many new triggers that work with items (onUse, onSwing, onShoot, onBowHit, and more!)
Adds several new mechanics and conditions that work with items
Includes an optional ItemLoreStats-type system that can be enabled in the config.
Adds many new additional options to items
Items can use a special ammo system for making custom guns and similar items
A lore-based durability system for items that do not normally support durability
I also have plans for several other major features in the future, including the ability to add
Custom Enchantments
that use Mythic skills, support for
Consumable Items
such as magical scrolls, more
Lore Stats
, and other useful things!
The best part is, since this is an add-on for MythicMobs, it will also benefit from any new MythicMobs updates or custom content people add using the API.
Artifacts will be released shortly after
MythicMobs v4.0.1
in the next couple days, and will be available as a Premium plugin on Spigot. We are looking forward to seeing what kind of amazing items people make with this.
Get ready!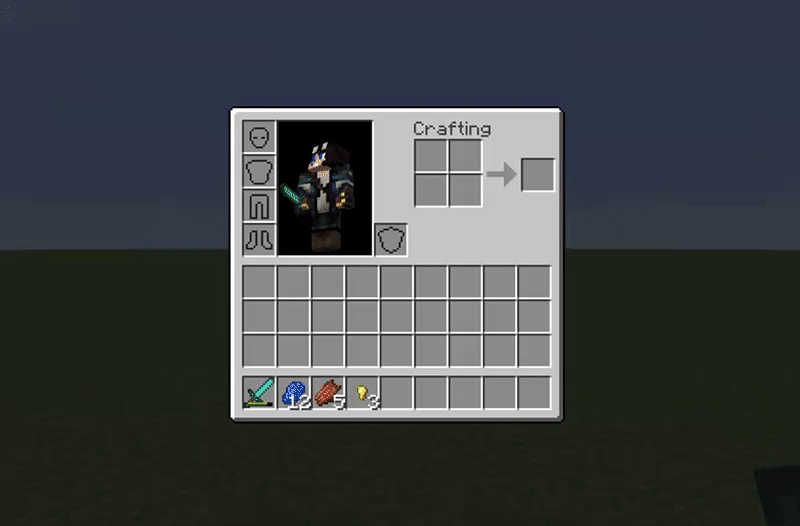 MythicMobs 4.0.0 has been released! That's right,
4.0
, which is twice as good as 2.0!
MythicMobs 4.0 includes the long-awaited conditions update. The conditions system (along with most systems in the plugin) have been completely rewritten to be much faster and much more usable. Conditions now have several flavors and allow you to adjust how and what skills target with great accuracy.
Along with this rewrite, 4.0 also includes a massive API update, which allows people to add their own
custom mechanics
and
custom conditions
!
See the changelog for more info.
You can get the update on Spigot here:
https://www.spigotmc.org/resources/mythicmobs.5702/
Please report any bugs in the bug report forum so I can fix them ASAP.
Enjoy!
MythicMobs' communtiy member Jocke155 has apparently gone out of his way to get us all something really special: the
MythicCreator.
While this little program is in no way officially affiliated to MythicMobs, it might aswell be a tool straight from our coding team itself.
Download it

HERE
(redirects to MythicMobs marketplace)
Basically it gives you the power to create new mobs in a very, very user friendly environment which doesn't involve the creation and maintenance of yaml files at all.
This tool is a must try for MythicMobs beginners and certainly also interesting for advanced users - you might learn about 1-2 features you haven't seen before.
The MythicMobs team gives a big thumbs up to Jocke155 and is excited for future versions of this awesome application.

I have gone ahead and
released MythicMobs v2.5.11!
This is a patched update for
1.11 & 1.11.2 support
that does not include any of the v2.6 features, and may also be missing some bug fixes.
Due to API changes in v2.6 it is not ready for public release, but this should help tide servers over for now.
Enjoy!
Note: The download link may not work until BukkitDev approves the update.
The MythicMobs Resource section is now opened up for you to upload resources for free. Previously you were required to offer your products for a minimum of 1 $, which is hereby no longer the case.

We hope that this change will bring some more life into the resources section, which has been rather quiet ever since it's launch, and thus, encourage sharing of your guys' creations among another.

Cheers
- j

We all must have tried to get these working at some point, but Eternirya is the one that finally come up with a solution for it: creating proper functioning ambient creatures with MythicMobs.
(and of course even more possibilites with the useage of this method!)
Check out his tutorial on the forums: [Click here]
Fun part about this for me is that all of this is based on an easter-egg, implemented into Minecraft by Mojang a bunch of years ago...

Cheers!
- jaylawl